I am the Adrian behind Adrian's Crazy Life.  I chose that name because it so perfectly describes my life!  I do live an insanely busy life – 60 to 70 hour weeks are the norm for me and people are ALWAYS asking me when I sleep (Answer: Not enough, but I do love a good nap!).
But I LOVE being so busy because I get to do a ton of very cool stuff.  I'm very outgoing so I get to meet a bunch of interesting people.  I enjoy sharing helpful tips that will help people get more enjoyment out of their lives.  The best part is no two days are EVER the same.
Here's what my blog is all about:
I'm super techy and I ADORE doing anything on a computer.  Pinterest is my particular obsession – I love it like a fat kid loves candy!  I've started a side business teaching Pinterest techniques and doing some VA (Virtual Assistant) work to help bloggers and businesses improve their Pinterest strategies.  Come follow me on Pinterest and get my Pinterest Ebook here.  I can teach you so many different tips!
I've been parenting and step-parenting my three sons for more than 30 years, so I've got some great parenting posts .  I'm also a Scout Leader who sometimes writes for the BSA – here are some of my Scout posts.
I've worked as a Financial Analyst and spreadsheet expert in various industries for nearly 40 years.  Here are my best money posts.
I've always struggled with keeping my house organized (no wonder with a schedule like mine!).  But I've shared a lot of the lessons I've learned for organizing, cleaning and decluttering  There are more than 100 posts to help you declutter and organize your home and your life!
Let's see – what else?
I have a gorgeous cat named Yeti who gets into all sorts of mischief, but I adore him so I put up with it.  I always wear lots of bright gypsy colors and never met a rhinestone I didn't like.  You'll notice, I have a thing for zebra print too – it's in my blog header, on my business cards and my computer bag.  Too much?  Naaah, not nearly enough!
Here's my favorite quote:
Be a VOICE – Not an ECHO.  Albert Einstein
That describes me pretty well. I'm definitely a unique voice, but I'm having fun and loving life, so it's all good.
On the business side of things – If you are an advertiser or product sponsor, I also do a wide variety of product reviews.  After decades in the Corporate world, I am thorough, professional, honest and I follow through on what I have agreed to do.
I have been featured as a guest poster on some of the following sites:
Empowered Parenting, MomItForward, The SITS Girls, The Real Housewives of Riverton, Organize with Sandy, Utah Scouts blog, Aiming Low, the Princess and her Cowboys, Liv, Laugh, Love, Cook with a Shoe, and several others I am probably forgetting!
Welcome to Adrian's Crazy Life!
You can reach me at:
AdriansCrazyLife at gmail dot com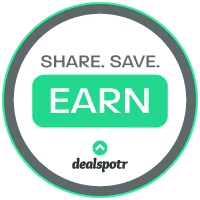 (Visited 902 times, 1 visits today)